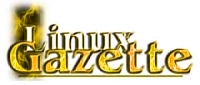 There were many things useful.
The general stuffs led me to read more HOWTos.

just about gnuplot

a fine intro on firewalls and a bit details in iptables and ipchains.

Then there was in Hyperthreading concepts of Intel P4 w.r.t Kernel 2.6.x and concurrency concepts.( Just read and need to come back again to logically understand completely)

some news and fun!